Leadership
« Back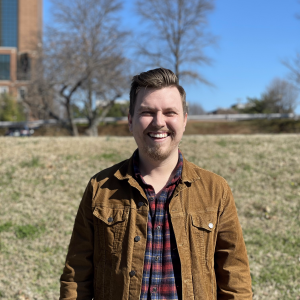 Jacob Michael
Worship Minister
ABOUT JACOB
After 18 years in Little Rock, Arkansas, Jacob moved to Murfreesboro and went on to graduate from Middle Tennessee State University in 2017 (B.S. in Recording Industry: Music Business). He began serving on the City Church worship team in early 2014 and was ecstatic to join staff as Worship Director. He thoroughly enjoys attending concerts, collecting vinyl albums and cutting a rug on the dance floor.
Fun facts
What is something you've always wanted to try but have been too scared to do?
I've always wanted to go hang gliding. However, I don't have enough confidence in my balance. I guess just "hanging" out with people will have to do for now.
If you were going to go to the movies alone, what would be the perfect film for you to watch by yourself?
I enjoy watching action/adventure films with intricate plot lines by myself (i.e. Arrival, Inception, Memento, etc.). Without another person with me, I can center all my attention on the plot and the point it's trying to convey.
If you could have personally witnessed anything, what would you want to have seen?
I would want to see Michael Jackson's performance of "Billie Jean" at the Motown 25th Anniversary show in 1983. The energy in that crowd was electric, especially when Jackson moonwalked for the first time.