10 Year Celebration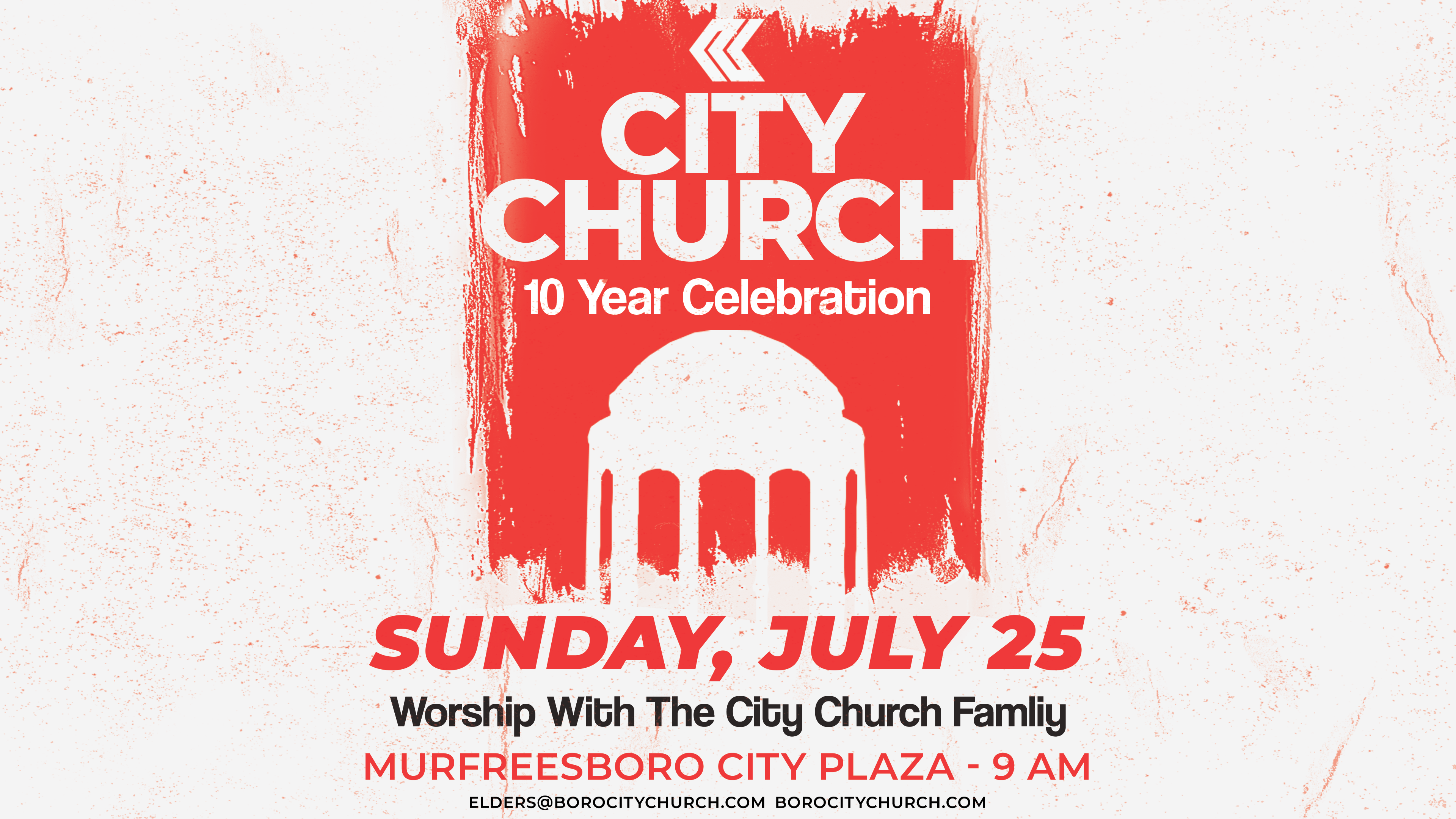 WHEN is the 10 year celebration?
On July 25th, we'll have a celebration service at 9am (one service, no livestream) on Murfreesboro's City Plaza (111 W Vine St.). You should be there early. Afterwards, we'll celebrate with food and games until 1pm.
Where do i park?
See map below.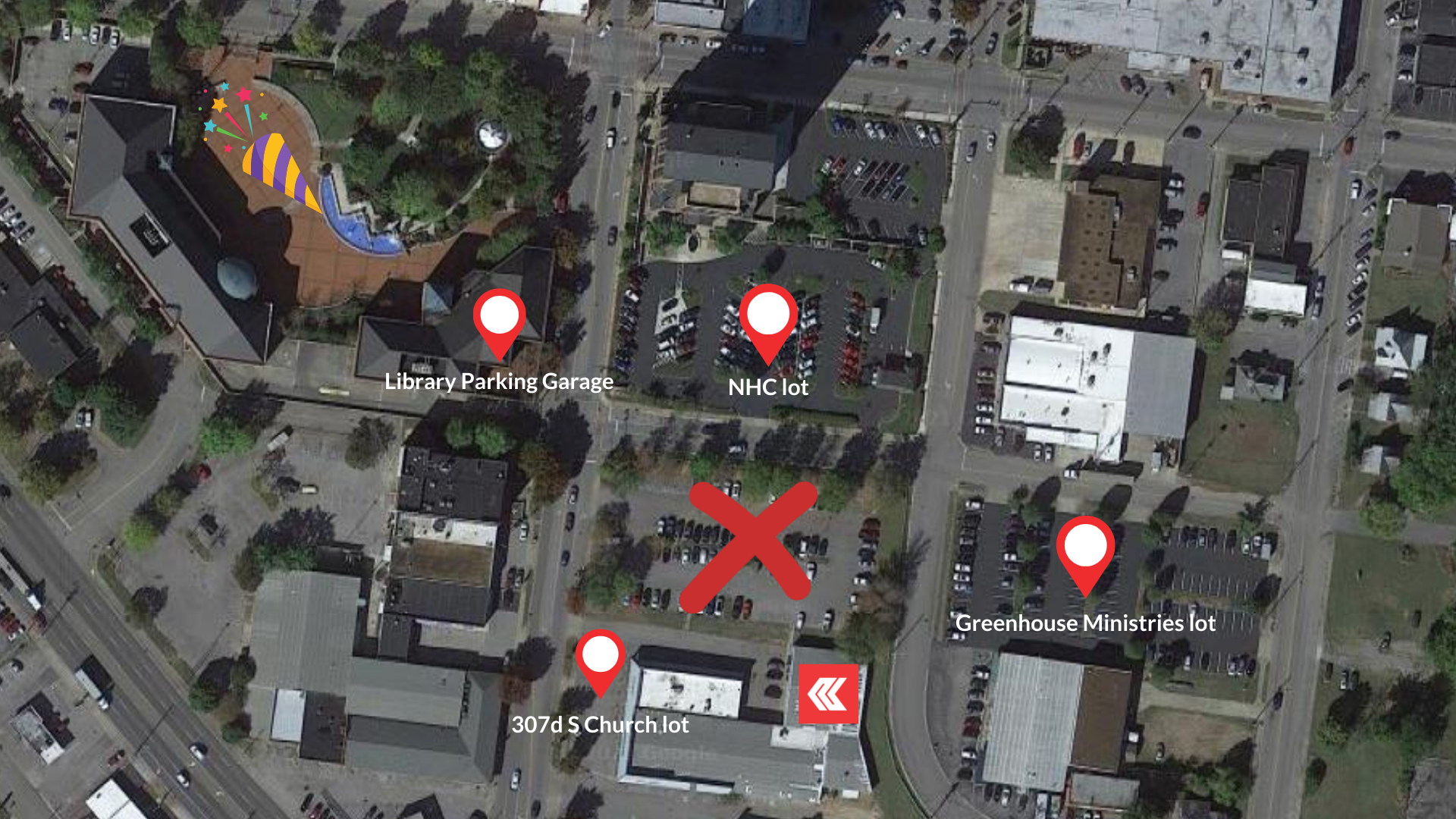 What about food?
Everyone will receive a voucher good for 1 entree, 1 side and 1 drink from 1 food truck.
Where will i sit?
Bring a lawn chair & extra for others if you can.
Will there be childcare?
No. They're going to celebrate with us.
Should i bring my tambourine?
Yes. We're going to party and every good party needs one.